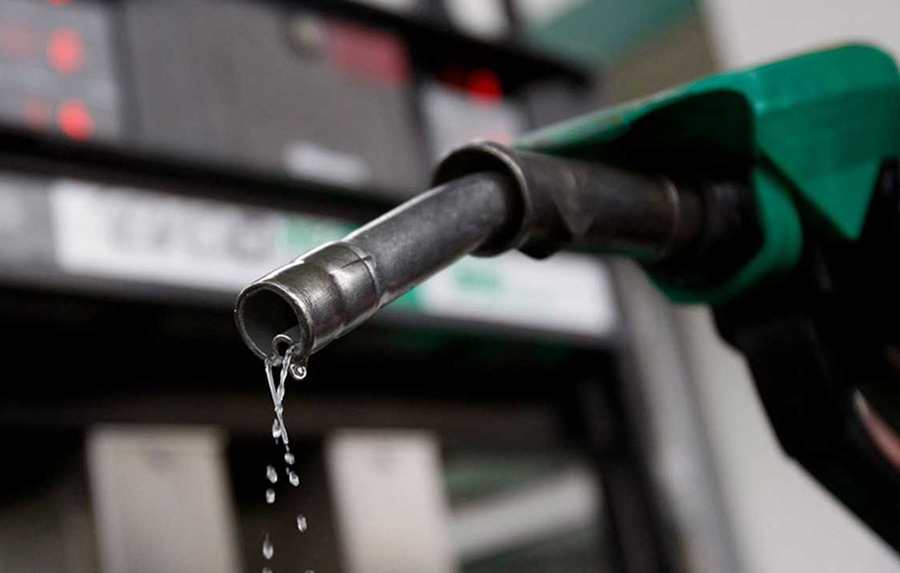 …crude oil price got to $80 briefly on Tuesday
Olusola  Bello
The Nigerian's economic woes is being compounded as price of crude oil keeps going up with the landing price of petrol now put at N278 per litre, using an exchange rate of N410 per $, yet the price of the product is capped at N165 per litre in the country.
With the continuous rise in the prices of crude oil at the international market, it is obvious that the nation is living in self-denial if it continues on this lane of capping the price of petrol. The bubble may burst sooner than later, industry analysts have said.
Brent Crude prices topped $79 per barrel early on Monday – the highest level in three years. Prices are now headed for $80 – a level which some analysts had forecast in the summer, but which not many market participants believed would happen because of the Delta variant depressing prices and demand in some parts of the world in July and August.
"The international crude oil benchmark traded at $80.02 per barrel,its highest since October 2018, as of 12:09pm Nigerian time on Tuesday according to Oilprice.com. Brent had fallen to $78.89 per barrel as of 7:14pm on Tuesday, while the United States West Texas Intermediate traded 0.45 per cent lower at $75.11 per barrel."
The implications of this  is that revenue to the federation account would be highly reduced and the consequent of it is that the  many states would not be able to pay salaries by the time the Nigerian National Petroleum Corporation ( NNPC) begins to effect deductions for the payment of imported product on behalf of the Federal Government.  The payment for subsidy would also be on the increase.
Currently the NNPC is the sole importer of Premium Motor Spirit or petrol as other players are constrained by non availability of exchange rate or high cost of exchange rate.
Industry analysts say as long as the country continues to subsides the price of petrol the country would remain in financial mess because what this means is that we are postponing the evil day.
Industry analyst said the government should be more serious about gas initiatives especially as it affect using gas to fuel the transport system in the country.
It was reported that subsidy payments on petrol had amounted to N905.27bn in eight months from the Nigerian National Petroleum Corporation's data.
To compound this problem further is that fact that Nigeria fell short of its August quota set by the Organisation of Petroleum Exporting Countries and its allies and it is not likely to meet until next.
Perhaps if it is able to meet up with its quota that would have helped to cushion the effect of subsidy analyst said.
But unfortunately, under investments for several years in oil and gas industry in Nigeria has continued to make her struggle to boost output to  her  OPEC quota levels, and this may be the situation until 2022.
In addition to this is the complex maintenance problems that have made it also difficult for reasonable output to be achieved. These coupled  with the high level of corruption that pervade the system
An official of the Department of Petroleum Resources told Business Standards that it would be tough for Nigeria to attract investors to the country given the fact that the industry is highly infested with corruption.
He said the activities of the current management of the DPR along with some highly placed officials of the Ministry of Petroleum Resources are not investment-friendly. He cited the last marginal field bid rounds adjudged as the most corrupt exercise that has ever been conducted in Nigeria, as one factor that will inhibit investors from coming to Nigeria.
The struggle and attempt to ramp up production in Nigeria , though, a reflection of what is happening among several OPEC member countries  and also non member countries who  acted in line  with  the group's decision to limit their production level in the past year to support prices when COVID-19 hit demand, but are now failing to ramp up output, but it is more pronounced in the Nigerian situation.
The Organization of the Petroleum Exporting Countries and its allies (OPEC+) agreed in July to add 400,000 barrels per day (bpd) to production from August until December 2021, slowly phasing out the unprecedented supply cuts.
Kola Karim, chief executive of Nigerian producer Shoreline Natural Resources which has eight producing fields pumping around 50,000 bpd, said the backlog meant it would be one to two quarters before Nigeria could pump at its full capacity.
The maintenance backlog covers everything from servicing wells to replacing valves, pumps and pipeline sections. Companies are also behind on plans to do supplementary drilling to keep production stable. These issues impacted virtually all companies in Nigeria, Karim said.
"So now things are breaking…we're now facing the music," he told Reuters, though he added that the country would catch up on production by early 2022 as companies rush maintenance and repairs.
Oil Minister Timipre Sylva told journalists last week that he expected Nigeria to meet its quota within a month or two, but did not specify how. The government has previously pointed to a recently signed oil overhaul law as key to boosting investment and production.