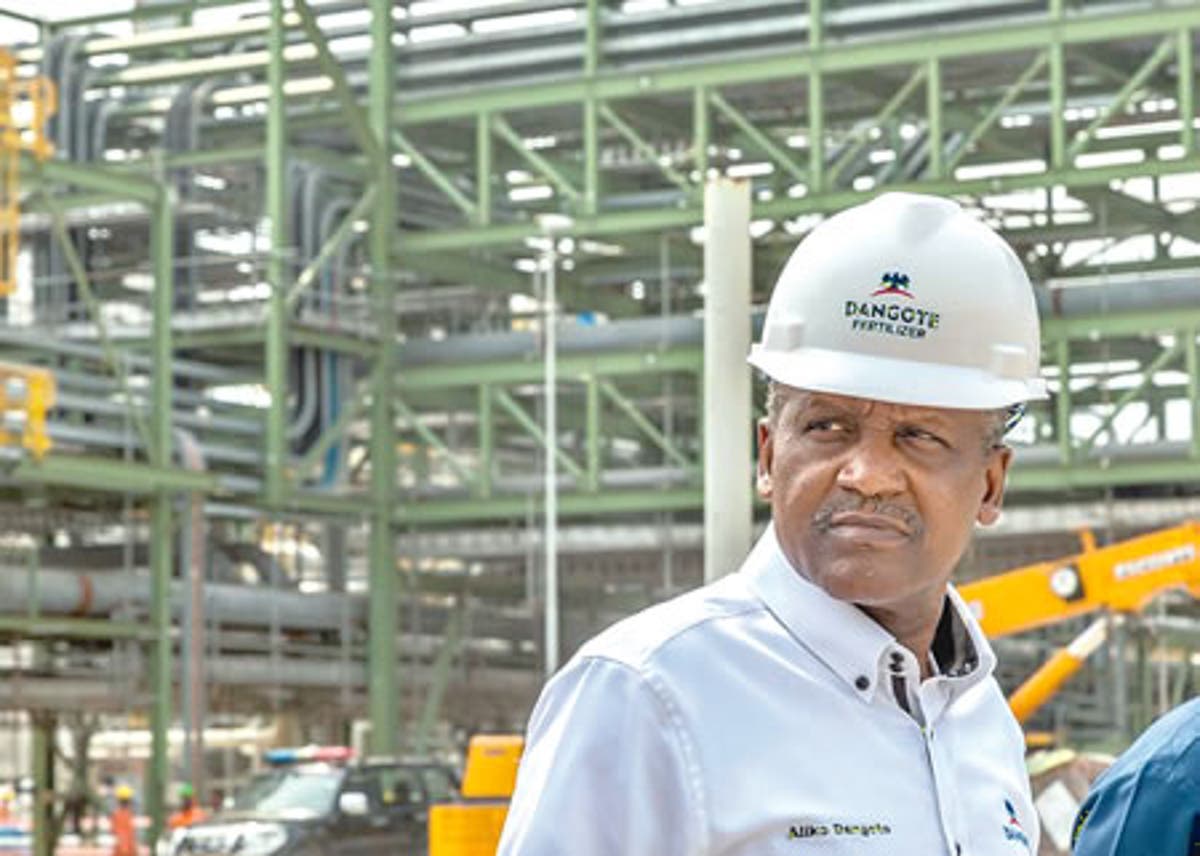 Equities trading at the Nigerian Exchange Limited (NGX) started the week with bearish sentiments, as the sell-off of Dangote Cement's shares ANGCEM (-2.6%) drove the benchmark index 0.4 per cent lower to 39,326.67 basis points.
Precisely, Dangote Cement lost 2.6 per cent from its share value to settle at N243 per share, thus weighing down the overall performance of the market.
However, at the close of Monday's trading session, the Exchange recorded more gainers than losers with 21 against 18.
Accordingly, Month-to-Date gain moderated to +2.0 per cent, while Year-to-Date loss increased to -2.3 per cent.
Also, tickers such as Zenith Bank, GTCo, Access and Eterna moderated by 0.61 per cent, 0.18 per cent, 1.10 per cent and 7.20 per cent respectively as investors booked profit.
Of the five indices tracked, three closed in the red zone; the NSE Banking, NSE Oil/Gas and the NSE Industrial indices fell by 0.15 per cent, 1.15 per cent and 1.43 per cent respectively.
On the positive side, the NSE Insurance and the NSE Consumer Goods indices rose by 0.84 per cent and 1.17 per cent respectively.
Meanwhile, trading activity was mixed as total deals and volume of stocks traded rose by 40.70 per cent and 29.27 per cent 4,715 deals and 0.30 billion units respectively while the total value of stocks traded fell by 17.03 per cent to N1.5 billion.
Transnational Corporations was the most traded stock by volume at 51.69 million units, while Zenith Bank was the most traded stock by value at N220.26 million.