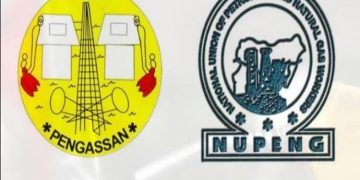 … say Anti-competition, monopolistic overtures and breaches must be avoided.
Olusola Bello                         
Oil marketers as well as the two unions in the oil and gas industry, Petroleum and Natural Gas Senior Staff Association of Nigeria (PENGASSAN),and the National Union of Petroleum and Natural  Gas worker (NUPENG) have cautioned against the insertion of a clause into the Petroleum Industry Bill (PIB) that says oil importation should be restricted to only those that owns refineries in the country.
According to the major associations in the  downstream, Major Oil marketers Association of Nigeria  (MOMAN) and  Deport and Petroleum Product  Marketers Association ( DAPPMA) through their respective  executive secretaries, Clement Isong  and Olufemi Adewale  in a joint statement on Tuesday described the insertion of the clause as  an attempt to create anti competitive environment,  and monopolistic overtures which will help  business to thrive.
The leadership of the two Union, PENGASSAN  and NUPENG also  in a joint statement calls for caution and serious rethink on the provision in the bill that restrict import license of products to only few Refiners in the country.
They say the provision will stifle price competition and leave pricing to be solely dictated by a few local refiners which is against the spirit, letters and intent of this bill.
The bill should be crafted in manner that will engender competition while also encouraging local refining.
"We should avoid running from one ugly scenario to an uglier situation that is avoidable.
The  Oil marketers said:"We have been approached by the media, professional bodies, civil society organizations and some members of the public seeking our professional and business views on a later insertion in the Senate version of the Petroleum Industry Bill (PIB)."
"Specifically, the clause restricts the license to import all refined products into the country to a  very small number of local refiners. This restriction extends to products that have long been deregulated such as Diesel, Kerosene (HHKandATK),LPG and Base Oils."
They said as industry stakeholders and professionals with heavy investments in the downstream sector, they welcome the entry and participation of local refineries. "We believe that local refining ultimately benefits Nigerians and our economy. We also commend the Government's plan to repair all existing refineries boosting refining capacity."
The marketers however stated that it members wish to strongly advise and caution with this provision that allows only refiners to hold import licenses for refined products for the following reasons.
First, It poses a monopoly risk that must be avoided , stating that It is imperative that a level playing field is set for all operators across the value chain.   Anti-competition and monopolistic overtures and breaches must be avoided.
"Any provision that does not guarantee a free and open market will give room to price inefficiencies and eventually kill off small businesses in the downstream sector."
This provision they insist will stifle price competition and leave pricing to be solely dictated by a few local refiners. If Nigerians are to pay higher international prices at the pump, they should also benefit when the prices go down internationally–this is not guaranteed unless there is healthy competition.
"We position that price must be kept competitive at the pump for the benefit of the average Nigerian whose income is constantly being eroded by inflation. Allowing imports by major players across the supply chain will protect consumers by ensuring that local pump prices are not higher than regional or international prices. MOMAN and DAPPMAN remain committed to the sustainability and institutionalization of a viable downstream petroleum industry for the social and economic growth of Nigeria"
Commenting generally, on the PIB, PENGASSAN and NUPENG  raised a number of issues that borders on regulation, refining, investments and training of oil workers generally.
"We have advocated for a single regulator in the industry and are still of the strong view that this would be in the best interest of the industry and the nation at large as it would serve as a one-stop-shop for current and aspiring investors as far as regulatory steering is concerned."
As regards incentives in the industry,they said as a patriotic Association that puts Nigeria and Nigerians first in all its thoughts, we advocated that the PIB should provide sufficient incentives to IOCs and indigenous oil producers to invest in the downstream sector of the oil and gas industry. We strongly believe that such incentives will help in driving the much-needed local refining.